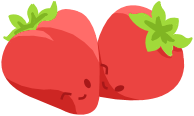 Updates ||
Aha! I was tagged by

oh yus I was~


【Artist Baton】

◆Your name?



, but sometimes refered to as PAMCAKES. (sexyiknoright)
◆If possible, your age?
14. Imma be a freshwoman in three days!!

◆When did you start drawing?
Err... When I was first given a crayon? I got into anime three years or so ago with One Piece and started drawing anime then. (badly)
◆Which hand do you use for drawing?
NEITHER. I USE MY FEET. D:< jk I'm a righty~
◆Which is easier to draw - male or female?
Female! Cus I like drawing
boobies
curvy lines, as opposed to bulk and muscley macho men.
◆Which is easier to draw - long hair or short hair?
Long hair because if flows outta my pencil and it looks prettier~

◆Is it easier to draw the head facing towards the right or the left?
LEFT FO SHO.

◆Is it easier to draw the side view of the face or the front view?
FRONT. ohmahgawd I fail so bad at profiles. I like symetry!!
◆What do you have problems in drawing?
FEET. I HAS ONLY DRAWN THEM ONCE. AND THEY SUCKED. ALOT.
◆What do you like to draw?
I love drawing chibi and lately I've been spamming my gallery with nyoro~n chibis.

◆Are you a traditional artist or a digital artist?
I draw stuff traditionally with pencil and paper, take a photo of it, and then go photoshop on it's ass. So I guess I'm both. :/
◆Where do you start drawing from?
Normally the eyes. But with smaller doodles I draw the head shape first.
◆What is your drawing habit that you are aware of?
Irregular posting? Some times I won't have a deviation for months and then BAM! I post 20 in three hours.

◆Any tips for coloring/shading?
Look at objects around you, that always helps me, but then again I harldy ever shade...
◆How long does it take to finish a piece of art?
A year to three seconds, it really depends.
◆What music do you listen to while you draw?
Whatevers new on my iPod. Last song I listened to while drawing was Calabria 2007 by Enur.
◆How long does it take you to come up with an idea?
I can't come up with an idea if I'm trying to!! They just come in insperational waves.
◆Your favorite drawing utensils?
PENCIL AND PAYPAR. I LIEK FELT TIP PENZ TOO.

◆Your favorite color/the color that you use a lot?
Indigo or a deep blue purple, all of my indigo crayons are broken in three places...
◆Your favorite style(s)?
Anything really, I like cute fat blobs. The only thing I don't like are creapy Tim Burton anerexic-like drawings.
◆What kind of artist are you aiming for?
KEWL ARTIST. IDK, someone you would want to hang out with and talk?
◆Thank you. Now please fill in the next columns by writing the names of the artists that match the criteria. Artists tagged must fill in this baton.

&

&

THREES A PARTY RIGHT?