Stamps ||

Cosplay ||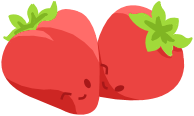 What's the Dealio ||









OLD JOURNAL WAS OLD. NEW JOURNAL IS NEW.

I don't really have much to say... Lately I've been working in flash at my highschool, I'm taking animation graphics which is the bestiest epic class EVUR. I made a story about these guys (they were originally Prussia and Austria but I didn't have enough time to add their clothes...) and they get attacked by an evil flower while they're skipping. Then one guy picks up a rock and kills the evil flower (technically just makes him cry because violence is frowned upon). In the end they dance as the credits roll.

Kiriban Winner for 10,000 ||
~
VictorianStripes
gave me her request and it's to be some smexy
Matsuda
x
L
!! So exspect that eventually!


Oh Hay Guess Whut! ||
I got an electric guitar! I've played since I started first grade but I've never owned my own electric I've always played acoustic. If you're a guitar savvy it's a 2007 Fender Stratocaster (more importantly it's shiny!!

)
So, yeah... I just wanted sexy Prussia on my page with his buns of steel.






THAT'S HAWT.