Stamps ||

Credits ||
Layout & graphics ©
*
Kezzi-Rose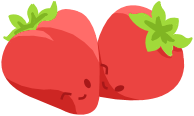 What's the Dealio ||
HERE' THE WINNER! ~VictorianStripes --> [link]
YES. THE TIME HAS COME. THE HUNT FOR MY 10,000 KIRIBAN SHALL COMMENCE.



Rules ||

Whoever gets my 10,000th pageview will get any drawing of their choice.

If no one catches the 10,000th the next closest will win so if you catch 9,997 or 10,005 Take a screenshot just incase.

NO TRASH TALKING THE OTHER PEOPLE. That's just rude and you'll be disqualified.


HAVE A COOKIE FOR YOUR TROUBLES.









(I'll update if I can think of more stuff to explain. Good Luck!!)
AND THANK YOU AGAIN ~Cifer-Schiffer!!